Most importantly, this curriculum teaches children to think
If you could only have one home school resource, this curriculum would be the one. Developed by an outstanding scientist and his six home schooled children with the help of their professional and personal co-workers, the curriculum offers self-taught preparation of children for the modern world. This includes education in math, physical science, history, literature, economics, and general studies.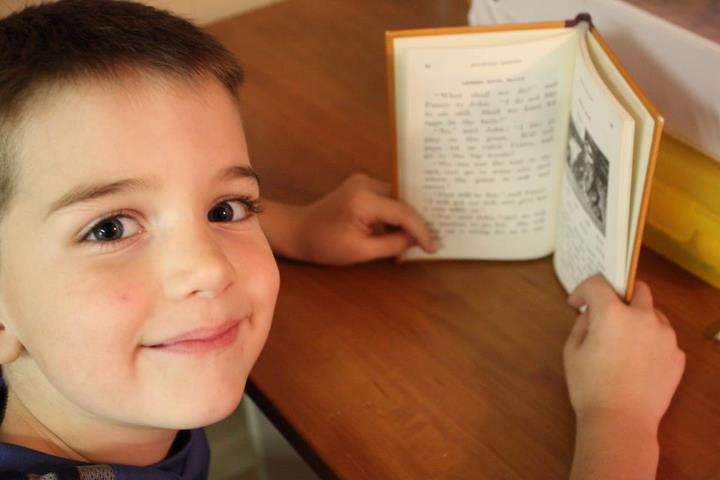 Most importantly, this curriculum teaches children to think productively and provides them with study procedures that will facilitate learning when they become adults. The curriculum includes a program of self study that requires almost no teacher interaction. This unique curriculum will save you hours of teaching time each day and will give your students an opportunity to develop superior knowledge and superb life-long study habits.
In 1988, Laurelee Robinson, Dr. Robinson's wife, and also a scientist, had accumulated several filing cabinets filled with teacher-based home school materials from many different sources. She was actively schooling their children – Zachary age 12, Noah, age 10, Arynne age 8, Joshua age 6, and Bethany age 6. Matthew, age 16 months, was not yet in school.
Then, in a sudden illness lasting less than 24 hours, Laurelee Robinson died. With responsibility for his wife's work as well as his own, Dr. Robinson was not able to utilize most of the home school materials she had gathered. These materials required a teacher.
In the years that followed, he and the children developed a home school that requires almost no teacher time. Moreover, this was done using specific, exceptionally high quality books and study methods that he knew would prepare the children for outstanding university performance.
Using techniques that he and his most accomplished colleagues use in their own work, Dr. Robinson's primary goals were to teach the children to think effectively, to learn independently, and to be well prepared with the basic skills and knowledge that must be learned early in life.
Note: All materials are to be printed out and assigned to the students as directed in the Course of Study. Only the parents are to use the computer (with the exception of a computer based vocabulary drill tester for older students).