Dr. Art Robinson spoke in Southfield, MI about homeschooling. The whole evening was captured on tape and is now presented here.
Video of the talk by Dr. Robinson with Q&A – 1:50.0 Min.
---

Click here for our Standalone MP3 Audio Player
Self-Teaching and Academic Excellence – 45.0 Min.

Questions and Answers:

Homeschooling and social interaction – 3.7 Min. MP3
Can anyone homeschool? – 2.0 Min. MP3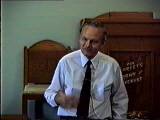 Where do I start my child in the curriculum? – 2.0 Min. MP3
What about spelling, grammar, and syntax? – 3.5 Min. MP3
What about Latin and Greek? – 2.7 Min. MP3
What feedback have you had from users? – 2.3 Min. MP3
What is the most common objection you hear? – 1.4 Min MP3
Christianity in the curriculum – 1.3 Min MP3
Academics and faith in the curriculum – 1.7 Min MP3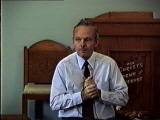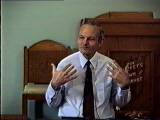 Books vs. Video and Animation – 2.3 MP3
Vocabulary Flash Cards – 1.7 Min. MP3
Vocabulary and the value of oral learning – 5.0 Min. MP3
Attention Deficit Disorder (ADD) – 0.7 Min. MP3
Learning differences – 1 Min. MP3
Learning disabilities and math – 2.4 Min. MP3
Dyslexia and other disorders – 0.7 Min. MP3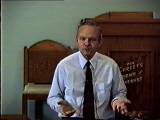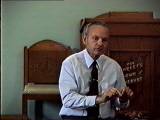 Printing expense – 2.0 Min. MP3
Cost of printing out books – 1.0 Min. MP3
Screen reading software – 1.3 Min. MP3
Windows and Mac versions – 1.7 Min. MP3

Motivation and discipline – 2.5 Min. MP3
Sugar and television – 5.5 Min. MP3
The day's schedule and meals – 1.8 min. MP3
Team sports – 1.5 Min. MP3
Navigating the college mess – 5.3 Min. MP3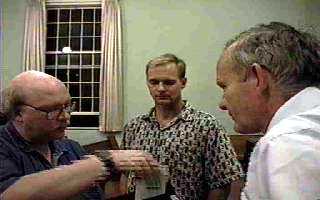 ---
Firestorm Chat – Homeschooling Alternative
An interview with Art Robinson by Gary North. Length 1 Hr 18 min.
Firestorm Chat – Homeschooling Alternative
Vol 19 #8 Copyright 1999 Dominion Tapes PO Box 1014 Colleyville TX 76034
---
Art Robinson Interview with John Saxon of Saxon Math
In this rare interview Dr. Robinson speaks with John Saxon, the author of the Saxon Math books we recommend for use with the Robinson Curriculum (RC customers can get these books from OISM at our cost).
The interview is full of great insights into what makes this math program so effective and essential to your homeschool.
"Understanding more often than not follows doing rather than precedes it. If I'm going to teach you how to drive, I don't lecture you on the theory of the internal-combustion engine. I get you behind the wheel of the car and drive around the block." – John Saxon
This interview is the only audio of John Saxon available today and presents a rare and unique opportunity to hear the real story of Saxon Math from the author himself. The value is further enhanced by Dr. Robinson's insights on how to maximize the benefit of Saxon Math by using it in a self-teaching homeschool using the Robinson methodology.
Art Robinson Interviews John Saxon Length: 1 Hour 28 min.
Copyright 1995 Wave Publications "Where's the Evidence" Series Nov. 1995
---
From the Easy Chair with Sam Blumenfeld
An interview with Sam Blumenfeld by RJ Rushdoony. Length 51 min.
From the Easy Chair – Homeschooling
Links:
From Pocket College at www.PocketCollege.com – used with permission.
---
Weekend at the Robinson's