---
I love Robinson Curriculum!
I love the Robinson Curriculum! I've used it for a year, and am sticking with it, especially now that there are so many more CD-ROMs to use. I love it because my girls really are becoming self taught, my 12 year old having literally educated herself this year. There are subjects that she knows better than I do. How could I expect to teach her those subjects? So, I turn to those who can teach her, and their written word makes it possible for them to reach even beyond the grave to continue the influence that helped shape the people I've learned to respect and accept as mentors. PJA
---
I can definitely see using this curriculum through high school
She is gaining confidence and is actually enjoying it!
I love the Robinson curriculum. We are in our third year of homeschooling, with "older" children who were accustomed to testing and quizzes and spoon-fed material. Math was miserable for the high-schooler and me until this year (we started RC on 8/4/97). She is gaining confidence and is actually enjoying it! My 11-year-old giggled at some of the antiquated phrases ("Oh, pooh!" said one of the Rover boys in book No. 16), but he is learning and developing an interest in history for the first time. I can definitely see us continuing this curriculum through high school for both of them. FSW
---
He is actually doing more work than he did in public school…
The ability to work at his own level and speed has made the difference for our son
This is our first year of homeschooling our sixth grader. The Robinson curriculum was recommended by a friend in our church. The ability to work at his own level and speed has made the difference for our son. He is actually doing more work than he did in public school and is enjoying the work. I know it sounds too good to be true, I thought the same thing. But through prayer and a step of faith, I have found that the Lord will be faithful. SBB
---
Six reasons we love the Robinson Curriculum
I only purchased it recently and have not yet gathered all the materials, but I'm working on that.WHY???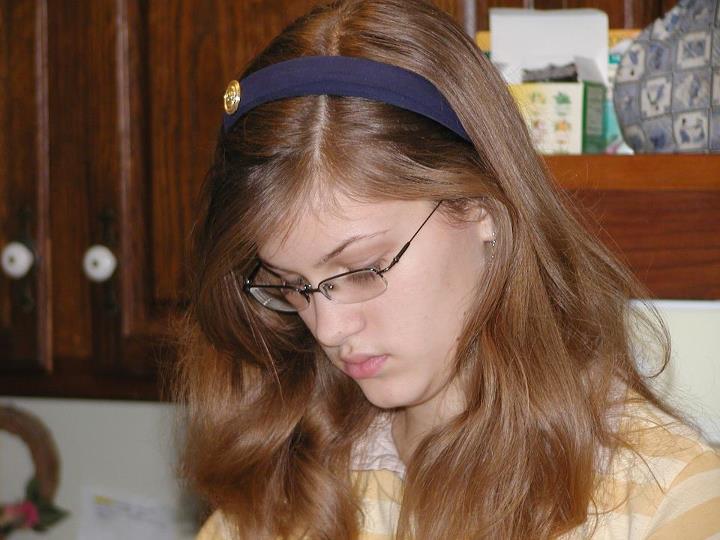 My girls really like first person accounts of history instead of the "canned" materials. They report getting a "feel" for the major events instead of just date and places.
Literature selections are all really good. I may add a few more from Shakespeare (my personal favorite) and a few more minority authors (one of my college minors); but only because I have the books in my personal library. I am collecting books from several used book stores in the greater Houston area and hope to only print a few. There are even some internet bookstores that specialize in the out of print selections.
Science is introduced as a comprehensive part of the whole program, gradually at first but then in concentration after math is completed.
Saxon math is really good. Although I tend to switch between several math curriculums – usually Saxon and BJU – I believe that the girls are getting a good math background — better than I have.
Writing every day is important. Before Robinson, I already assigned writing at least several times a week to promote both spelling and grammar (I tend not to teach them independently) as part of the communication process.
Finally, the plan is simple to implement. Math takes 2 hours, Writing takes 1 hour, and Reading takes 2 more hours. That's it. I often add some other extracurricular projects — art, lab science, music — but only after the basics are complete.
As I said, I am only a beginner at this program; but I hope this helps some.
In Christ, Regina PLG
---
Robinson has got it right…
…and I do love this curriculum!

And at this point, there is no other curriculum I would personally recommend to homeschoolers.
We are beginning our 9th year of homeschooling and I have studied or tried everything available for home education. (Although, I must admit, since beginning Robinson's materials a year ago, I quit doing that!) We would always come back to the self-teaching method even after purchasing other materials. And at this point, there is no other curriculum I would personally recommend to homeschoolers.The self-teaching and the books are what sold me on this. The structure is _thoroughly_ simple. This program/method would work for anyone & I've heard that it does — even for people whose children were labeled with "learning disorders" (most likely teaching disorders).
The no-sugar, no-tv, no-computer aspects are good things, but I would say it is not necessary to have all of these in place in order to succeed with the RC. Unless you are already in complete agreement with your spouse over these issues, they should be considered goals & not necessities.
We have five children (one is only two years old) and the older four are thriving in their studies. For those who say that certain "subjects" are not covered with Robinson, they mean as separate subjects. Included in the reading is a wealth of information on many things! BHS
---
Kids love this Curriculum
If your children are learning to hate school ….
I was using all of Abeka's stuff and their day became drudgery. They were not liking school at all and they had no time to read except for snippets of information.
Now they love history, they love math, and they enjoy reading!
When we started they had to get the definitions of the definitions because they were still dumbed down. They still have to live a dictionary but they are having a lot of fun.
I did use the Abeka language book because I needed it to correct their work. I let them use a computer to take advantage of the spell checker and a spelling game. The husband is still addicted to TV but even that is being curtailed over time. So I don't make an issue of it.
It took about a year to make the transition to using the Robinson Curriculum but wow, what a difference.
– fb in TX
---
Wow! What a change!
We just started using the RC JUST this week. In just a few short days there is such a change in the atmosphere in our home. The kids and I are so much more relaxed and they are enjoying their reading so much more. I was dumbfounded when I saw my youngest (10yo) with such a short attention span. But thinking about it, that was exactly what he was being taught by using the "canned" curriculums-20 minutes here, 10 minutes on this etc. My 15yo was balking at this new way of learning. On Tuesday he commented that he thinks he's really going to like this. He said he wasn't nearly so stressed out. Now I can hardly get him to do any of his chores because he's holed up somewhere reading. I as a mom, can hardly wait to see what changes are in store for us after using this a year.
The boys cringed when I told them they were going to write a paper everyday. By the third day they were talking about what to write next week. My oldest is writing a story. Hallelujah! He's the one that has been allergic to his pencil. ha
So if anyone is wondering if this works……you bet. We have an extensive library here at home. They are now fighting over who gets to read what first. You have to love those kinds of fights.
Thank you Mr. Robinson!
Brenda
---
Response to a critique of the Curriculum
Hi,
I wanted to give you my opinion, as a user of the curriculum since September.
It is costing me approximately $2.50 to print a book, which is very reasonable (I have a new Epson Stylus C60 printer, which cost me less than $100, and I have been able to buy ink cartridges for $4.50 to $8.00 apiece).
My computer was purchased in 1997 but has had some upgrades. My memory is maxed out at 64 MB. While I have had a few instances of freezing up while printing, generally things have gone smoothly. There is no delay at all in viewing pages. Once you get the hang of it, it is very easy to print all odd/all even pages. I have printed 17 books so far.
I use the 3-ring binding system. My 9-year-old son has had no complaints at all about books in this form.
Before starting the Robinson Curriculum, my son had read one chapter book in his life. Since starting in September, he has read thirteen and is on his fourteenth. He is comprehending and enjoying the books.
What I love about this curriculum is that the child is taking responsibility for his education.
I am an unschooler at heart, and the Robinson Curriculum has been a perfect solution for us. My son independently does his Saxon math (including checking his work), a page of writing a day, and 2 hours of reading. This leaves me free to teach my 5-year-old how to read and attend to my 1-year-old baby. My 9-year-old sets his alarm and gets going early each day and has plenty of free time for other pursuits of his choosing.
What I love about this curriculum is that the child is taking responsibility for his education; I know that he is reading high-quality, well-written books; and I can clearly see progress and improvement in all areas since September (reading, writing, and math).
… I am very satisfied with it and consider it a blessing for our family.
Best wishes,
Ruth
---
I was asking too little from my children
We have been using this curriculum for the past year and love it. We have always been on the mindset of "self teaching" and have just done that with other material, this curriculum has put a backbone to a system that was already in place and has made for an easy transition. I can see that I was asking too little from my children and now see how much more they are capable of.
MC in Ohio
---
"Thomas Jefferson" impressed with RC student
Our Personal testimony: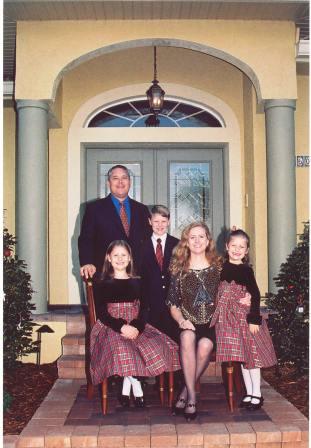 This past Christmas (2004), we traveled to Williamsburg, Virginia for a historical experience. During a question and answer session with the Thomas Jefferson historical actor of 10 years, your curriculum shone out!
Pres. Jefferson described his four horses, one named Caractacus, and asked the audience for its meaning. My son, Trey, 11, was the sole responder- correctly describing him as the general in Britain during the first Roman invasion etc. he had learned this from your Beric the Briton, G.A Henty reprint. The crowd applauded, Thomas Jefferson called him a scholar, and said that in his 10 years there, no one else had answered this question correctly, and 2 public school teachers questioned us afterward about our children's education, determining to home school their two young children!
---
The most improvement I have seen is in her character.
I just want to say that we have been doing a homemade robinson
approach since the begining of June. With great results. I give my 11
and 9 yr old the "weekly record" form downloadable from the robinson
site. I fill out the 7 year olds for her.
My oldest is practicing math facts, writing daily and reading daily.
She finds word she doesnt know either when reading or writing and
that becomes her vocabulary. The most improvement I have seen is in
her character.
My nine year old is doing great as well- especially with writing. Her
hand writing has dramatically improved and she can write much faster.
My seven year old is reading and writing great. She has caught up
with her 9 yr old sister in the flash cards. Her big improvement is
in her character as well. She is really doing great.
Anyway, I see the results and It is great.
Jessica
---
Proud RC Dad shares news on his son.
Michael C. called yesterday and told me his son Nathan had used RC since grade 7. He then went on to Liberty University where he became student body president and gave the commencement speech this last May (2007). In the Spring of 2009 he will start his doctorate studies in physical therapy.