---
Phonics and that First Year
It is essential that each young child first receive instruction in a phonics based language program. Although the Robinson Curriculum has phonics flash cards, they are not an instruction program and are really only the building blocks for making one yourself (if you are so inclined!), or a handy review. Dr. Robinson himself says that: "there are several good phonics programs . These consist of various procedures for teaching the sounds of letters and letter combinations and for gradually combining these into words and sentences. It is absolutely essential that reading be taught by phonics and not by the so-called "look-say" methods currently in vogue in the public schools. If the child is not taught to read correctly, then the entire school program which follows will be so difficult that the child will have a very great disadvantage. The phonics instruction does require interaction with an instructor for a few weeks … After the child can read, then he or she should be encouraged to read several hours each day in books of gradually increasing difficulty in order to build reading skills and confidence."
First Year
The first year for our children in summary:
Math – learning the facts through flash cards, Saxon timed tests, and some workbook pages of my choosing. An abacus is my favorite manipulative. 
Phonics and Language instruction – I personally like the Bob Jones 1st grade homeschool package. There is plenty of material for a slower learner but interesting enough for those who take to reading like fish to water and for the teacher too, I might add. They take phonics immediately into the context of useful reading and comprehension.
Writing – a combination of penmanship practice and the workbook exercises in the language part of the BJ curriculum. When the workbooks are finished I have them begin a journal where they can copy sentences, poems, Scripture, etc..
and last, but not least, Reading, reading, reading. – at first I would require 15 minutes and be their listener but as they gain mastery I just need to provide appropriate books and more books. I have always needed more than is in the RC curriculum at the beginning of the first year. There are many more books once they can manage the reading level of, for e.g., The Bobbsey Twins.
Literature for the first year that you will find in the Robinson Curriculum:
McGuffey's Primer
McGuffey's 1st Reader/2nd Reader
Nursery Rhymes
Childhood's Happy Hours – various authors
Sophie May's books (Dottie Dimple, etc.) 7 books listed
Arthur Scott Bailey's books – 6 included (Solomon Owl, etc)
Bobbsey Twin books (11 books) – many more at the library.
(Penmanship Practice – Book 400)
This spring our 'first-year' child has also read Elsie Dinsmore and is currently enjoying the Pony Rider books along with her older siblings. They can make 'years' of progress in that first year!
Other literature that I would recommend for the first year:
B – Beginning 1st Year
A
– Advanced 1st Year
B– A Nature Readers 1-3 (Christian Liberty Press)
B– A Childrens Bible Story books
B– A Bob Jones University Press has many excellent stories which are color coded by age level – red ages 2-6, orange ages 6-7, yellow ages 7-9. (e.g. On Yonder Mountain and These Are My People by Milly Howard).
B– A Bob Jones University Press Readers
B– The Billy and Blaze Books by C.W. Anderson
My Favorite Read Aloud Books for Young Children
James Herriot's stories for young children:
Robert McCloskey's stories for young children:
Favorite/Recommended Homeschool Catalogs
Rod and Staff Publications: Little Jewel Books ( l-606-522-4348 PO Box 3, Crockett, KY 41413).
Bedtime Stories for Ages 4-12
We like The Child's Story Bible by Catherine F. Vos for bedtime stories as recommended by RJ Rushdoony.  First published sixty years ago, this Bible storybook contains more than 200 stories from the Old and New Testaments.  They are retold in simple language appropriate for 4- to 12-year-olds, while remaining faithful to Scripture. Colorful illustrations enhance the text.
NOTE:  There are some worthwhile LITERATURE GUIDE'S available to help in the selection of worthwhile books.  Here are three recommendations: "Honey for a Child's Heart – the imaginative use of books in family life" by Gladys Hunt "Books Children Love – a guide to the best children's literature" by Elizabeth Wilson and "The Book Tree – a Christian Reference for children's literature" by Elizabeth McCallum, Jane Scott
– Science for Youngsters – Hands on science? Whatever your own hands can devise I guess. I find there is enough to do in the natural world for a naturally interested, curious and observant young mind that I just have to give them opportunities to do just that. A good, God glorifying, science magazine for "children of all ages" is Nature Friend Magazine, 4253 Woodcock Lane, Dayton, VA (877-434-0765).
Ask for the sample copies for $4.00 and the Nature's Workshop catalog at 888-393-5663.
---
Before the First Year
Another note about young children and reading. Before their first year, as I have described above, I have always taught them certain prereading skills , which takes about 20 minutes a day. The materials I have come to use are as follows:
100 Easy Lessons by Seigfried Engelmann,
a set of short and long vowel readers by Christian Liberty Press
alphabet flash cards
Phonics In Song (book and tape) by Leon Metcalf (available from Motts Media , 248-685-8773, for $8.99)
I teach them how to say each sound as well as to write it. The 100 Easy Lessons is super for transitioning from individual sounds into blending of sounds into words, then sentences, then paragraphs. The Christian Liberty readers lead further down the 'phonetic' road into short stories. After this they are ready for their First Year. Have Fun with your little ones! It is so rewarding to see those little 'light bulbs' go on as they really begin to read! Note: As I became more practiced at teaching phonics I found it was not necessary to go from this step (100 Easy Lessons and Christian Liberty readers) into the Bob Jones phonics program.  They were reading well enough that they just needed the provision of books to read.  The Bob Jones Readers became a most helpful part of their daily reading assignment.
---
To Mrs. Jones and fellow homeschoolers
We were involved in the development of the Robinson Curriculum, helping to obtain some of the books and, primarily, my husband volunteered his time and expertise in writing the programs to put it all on CD's. At present we market the curriculum on the Internet, have become good friends with the Robinson family and, most importantly for our family, have implemented the self-teaching methodology and curriculum in the education of our 3 'school age' children (ages 6-10) these past three years.
It is an established part of our lives now and I feel I have to make an effort to remember that I had some of the same trepidations as you, and others, have at the start. Our children are proving, beyond a doubt, that it is an effective education. They are learning a great deal about everything and improve yearly, as they mature in their abilities to self-teach.
That leads to one of your questions, "Does the program require 6 year olds to have 2 hours of math, 2 hours of phonics and reading and 1 hour of writing?"
I look at these study requirements as a goal which each child works towards.
Beginning in their first year, I set certain expectations which I vary according to the individuals abilities. They do not usually know what the time element is, excepting timed drills for math, and reading time, but are aware of how much work is to be accomplished. Exceptions are made when difficulties arise (i.e. a math problem was done repeatedly till mastered and so a few less problems were done that day).
Our 6 year old works 1-1/2-2 hours at her desk and now, as an accomplished reader, painlessly spends 1 (required) to 2 hours reading.
With each year I increase the time requirement by increasing the work requirement as I see them gain mastery. The important aspect is the work: quantity, yes, but most importantly, quality.
---
Recommendations
A resource I recommend each parent-educator of young children to purchase are the three booklets by Ruth Beechick:
A Strong Start in Language
A Easy Start in Arithmetic
A Home Start in Reading
sold online by Christian Book Distributors (www.christianbook.com) for $10.50 – 978-977-5080 (24 hour) or 978-977-5040 (question line)
My reviews:
"A Strong Start in Language" will especially help you get your child off to a good start in writing without the purchase of additional curriculum. The last two chapters have both sample lessons and Bible sentences of graduating difficulty. (I am using them presently with our first year student.)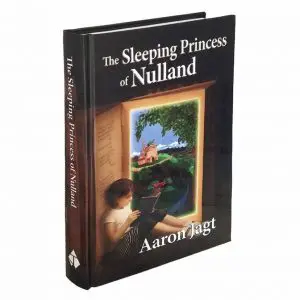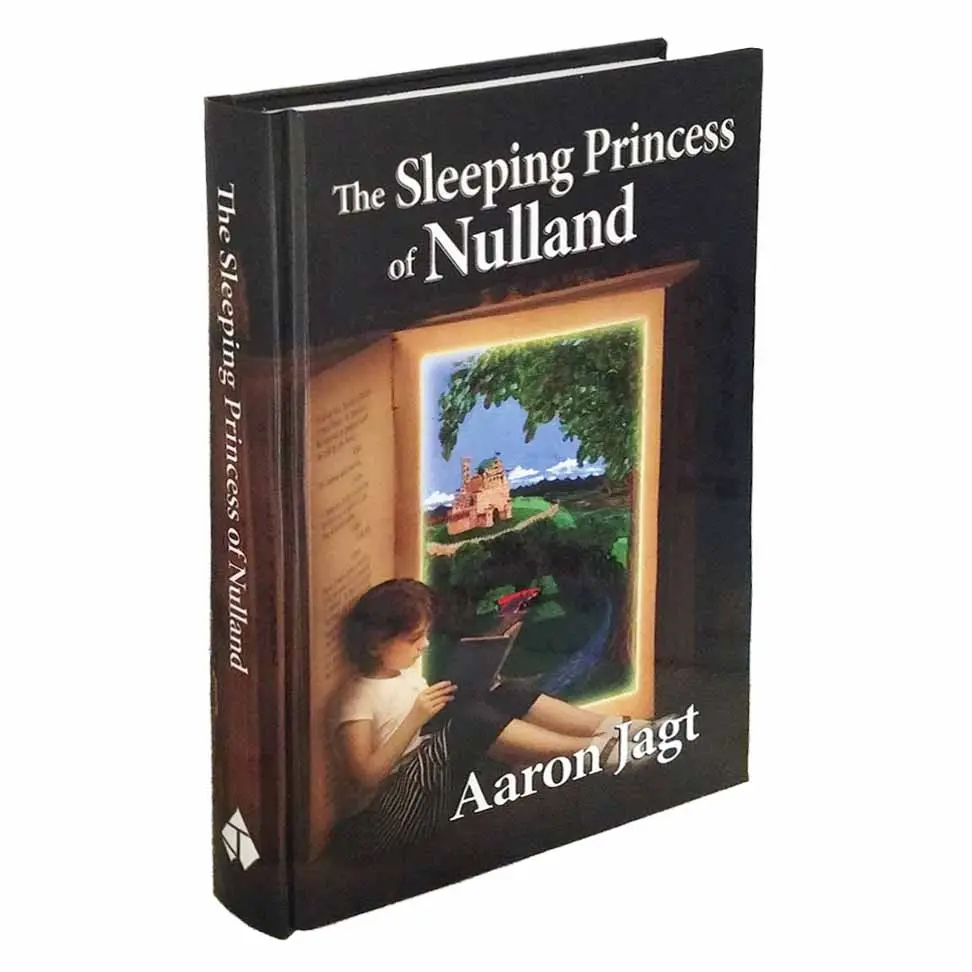 I agree with her statement that "Your child should not be required to reinvent the wheel, so to speak, in learning to write. Let him learn from fine writing models; then his creativity can begin at higher levels."
I have used this philosophy with each of our 'students' and am seeing each one become accomplished and happy writers. And, let me assure you, with a very minimal amount of my time spent in the effort! [Ed. Our oldest, Aaron, has just published his first book, The Sleeping Princess of Nulland.]
"An Easy Start in Arithmetic" gives one the understanding of the progression our brains take in mathematical thinking and how educationally minded caring parent develop a child's math thinking in the home, all the time.  Beechick shows you how to improve on this. She explains how and why children can be ready for Saxon 54 after that 'First Year'… without 3 years of workbooks. It's a good book to have on hand whenever you're thinking "Only learning the facts before Saxon 54?"
Math Facts and Saxon 5/4
I would like to make some comments in regards to that FIRST YEAR of MATH. Our school-age children are in their 6th, 4th, 3rd and K/1st years. We have used the Robinson Curriculum for 3 years and it has been a very positive experience for the family as a whole. We are committed to continuing on in this way.
Because my husband, Arnold Jagt, is the programmer for the CDs and works closely with Dr. Robinson we have become friends of the Robinson family and we occasionally have aired our educational struggles to Dr. Robinson personally. This is to benefit our children but also because we feel a responsibility, to fellow homeschool parents who call us for advice, to be on track with his philosophy. (Because of the website Arnold has made to promote the RC we receive personal calls asking for advice on this or that issue of concern.) The most recent call received was in regards to the first year and MATH.   I feel a need to address this issue here. Up to this point I have had our children complete 1st and 2nd grade workbooks, as well as memorize the facts and then begin Saxon 54 in their 3rd year. Today I conversed with Dr. Robinson in the matter and I would like to impress on you, as he did to me in his always patient and kindly manner, the following points:
When a parent judges his child is ready to begin 'school' his first year in Math must only be comprised of learning all the math facts. Yes, they need concrete aids to conceptualize but only at the start (and do this however you please) but always remove the aids when the concept is learned as soon as possible, otherwise the aid will become an ongoing crutch and will impede their progress. An occasional review with concrete aids is acceptable. RECITATION and FLASHCARDS
Only the facts the first year and then into Saxon 54. Yes, children have different capabilities but your response to that is to allow them to work less problems from the lesson, even if they solve only one problem a day successfully but completely independently. Introducing other workbooks and such he says is "a waste of time." I have found it also works against self-teaching because any workbook I have used requires Mommy to be teacher. This brings me to his 3rd point.
Needing help is self- fulfilling. You must be careful as a parent not to become the child's crutch: that they expect you to help them with the problems they find difficult. And we as parents must be willing to let them solve problems without being their 'teacher'. Point them to where it is taught in the textbook (and it has been), fine, have them read the instructions and work it out orally (for a beginning student to the parent), fine. Education is learning, and learning is hard work. they must solve the problems.
…
It is now Sept. of 2004.  We have 6 school age children … all using the Robinson Curriculum.  They are ages 6,9,11,13,15, and 16.  We have that many more years of experience with, amongst other things, learning math facts.  Some have found it an easier process then others but all have progressed from facts into Saxon 54 successfully.  Because I know it can be a struggle setting up a facts learning routine for a youngster I thought I would add a few more pointers.   It has consistently been the question I recieve the most calls on.."I have an 7/8/9 year old who is doing flashcards but I am getting frustrated."  
– each fact group can be introduced separately for a short period but transition quickly into MIXING UP the facts groups
– if they are younger (4/5) when starting mix up all the add. and sub. facts from below 5, in time add more facts from both groups.   Have them pick favourites from the higher level facts  to add as well.  They feel quite proud to recite these each day.   Our youngest even has some mult. in there  (10 x 10=100  for e.g.)  I quizzed her through all the cards one day as a game so she could pick out higher level cards she knew or liked. 
-an ABACUS is a great tool.  Infest in a good sturdy one. No more loosing manipulatives all over the place.  Have it handy for working out the new problems.
– workbooks can be useful if they focus on the facts  ROD and STAFF publications have 2 great lst grade mathbooks that do.  AFTER  timing herself through her required flashcards our just-turned-6 year old daughter thinks it's fun to do a whole page or two of written facts.  Then she does 1 or 2 of their one minute facts timed tests and leaves off feeling real good about math.  (She has also worked her way through Saxon Test A, 100 addition facts…because her bigger sister is.  Already self-teaching at 5/6!)
– always get them to time themselves through the cards.  Some really resist this but I would always insist on it as eventual routine….on days when a stack of new cards are added you can make an exception for a bit if they go into a panic.  The timing is the way of measuring progress. 
-I have found using the Saxon TIMED TESTS to be very helpful as a way to begin the facts routine.  A warmup you could say and a MOTIVATOR.  Make a file of all the facts tests from books 54 and 65…with multiple copies of each test.  The child takes test A for e.g. and sets the timer for 5 minutes and writes down as many answers as possible.   Write HOW MANY correct on the top with the date.  Go on to the flashcards.  Each morning thereafter the child takes 5-10 minutes and finishes a couple lines…with abacus if necessary.  Again, goes on to the flashcards.  When the page is completed they get a new one and start the next morning with another 5 minute timed test A.  They now can compare the # correct with the previous test.  In our experience it has ALWAYS shown improvement…thereby giving ENCOURAGEMENT and motivation.   Continue in this way … their progress will be evident here..especially if the flash cards are more laborious and not as rewarding at times.   Rotate through the Tests from Addition through Division. 
-2 of our children started Saxon 54 before learning all their flashcards.  They were 8 and it was time to move on.  As long as they have sub. and add. completed it is very workable.  Multiplication isn't introduced till lesson 25.  They followed this routine: 5 minute timed test, flashcards, an hour of Saxon Math.  Learning the facts before 8 is ideal but it is not always what happens.   For our son it helped his motivation to learn the facts.  I knew he was capable but my health circumstances did not allow for close supervision and so he dwaddled and bored himself to distraction.  Our daughter,9,  had real difficulty retaining math facts or reading until she was 8.  She and I have better health now and she is making good progress..well into the add., sub, and mult.  She has been the role model for our 5/6 year old.  They work side by side on their facts.
-when intoducing multiplication they make groups on the abacus..or with counters until they grasp the concept.  When starting I leave off the other facts and just give them mult. for awhile.  I show them how to line each group of cards in order and count by the answers (e.g. 2,4,6,8,10 ….).  Sometimes I have them write them out in order if I think that will help. After a 'couple' days or so shuffle the cards and have them practice the usual way.  Start a time test from book 54 on mult. facts.  When they are showing progress mix them in with the add. and sub. facts and continue as usual.  ( Saxon introduces mult. at about lesson 45. )
– the answers are on the back, it is OK to look at the answer if it is still difficult, this will encourage memorization, but then it must be placed  aside or under the pile for a second (or third) pass.    ( one daughter, being very honest, even made herself a 'cheat' pile for when she had pretended to know a card but really had seen through it.)  
-for one of our son's I made a reward system for improvement on time and #correct.  I made a chart and kept a daily record.  This worked.  He got over the 'hump' of using a timer with the cards and began to be motivated by his progress.   Without the timer he could sit and dwaddle through the cards all day…boring himself and increasing my blood pressure!
-SMILE, give ENCOURAGING words but do not succumb to holding the cards for them
Blessings, Ann Jagt
---
Teaching the concepts of multiplication and division
My hubby asked me if I could make any suggestions about teaching the concept of multiplication and division.    Personally our children never really memorized division but as long as they understood the multiplication well then division came easily.
About multiplication.  The one thing I remember  is NOT to use the term multiplication or 'times' at first.  And always start with CONCRETE and NOT  written problems.   Say what it is:   How many are two groups of three (crayons for e.g.)?  (Make the groups as you speak.)   How many are 2 groups of 5 (blocks, pencils, grapes, cheerios for e.g….let them eat one group and then ask "How many in one group of 5 grapes or cheerios?  :).. and so on.)    
Just to clarify, for example, to work on 2's  you would be asking for 1 group of 2 _________, 2 groups of 2_________, 3 groups of 2 ________, 4 groups of 2 ________etc.  
 As you may see the child will be learning to count by 2's, 3's, 4's etc. along the way as well.   Give lots of fun practice with different objects, sorting them into groups up to 12 groups and counting.  (An abacas can work well for this once they have used real objects for awhile.)   Also, take notice of groups of things in your environment such as a chest of drawers has 2 knobs on each drawer,  a cat has 5 claws on each of 4 paws, we have 5 fingers on 2 hands, at an intersection each traffic light has 3 lamps on each light etc.  Everyone in the family can line up with bare feet and the child can count by 5 (so many) times. 🙂    
Eventually a workbook that has pictures (REPRESENTATIONS)  of objects can be used.   They can draw so many groups of 3 objects,  They can circle "groups of" and find they made (for e.g.) 5 groups of 4 and that is 20, or 6 groups of 3 and that is 18.  Fabric often has patterns of "groups" of things that can be counted.   At this point you may find yourselves saying, "one TIMES, two times, three times…instead of "group" as the child is counting the groups.      
Eventually you will use digits under the pictures to show how multiplication looks numerically.  First,  2 groups of 3 is 6.  Then,  2 times 3 equals 6.   Then, 2 x 3 = 6.  
Always stay with the concrete or GO BACK to the concrete if they show confusion.  
I had my children start MEMORIZING the multiplication facts (with the CARDS) well after they were using addition and subtraction.   Sometimes they had already began Saxon 54 which doesn't start multiplication till about 20 lessons into the book.  They then stopped the lessons and began to do the multiplication cards and then mixed those with the addition and subtraction facts before they went on with Saxon.  For awhile I would have them run through the cards in mixed order each morning before resuming the written work.  (I know this deviates from Dr. Robinson's experience but this is what worked well for a couple of kids who got severely bored and lacked motivation with the cards.)  
Well, I hope this is of help.  There is a progression to learning something and it always starts with the ordinary things on a concrete level.  We often jump too quickly to the symbols on paper.   Let me know if you need further help, 
Blessings,
Ann Jagt
---
The First Year Student and Math Facts
I recently reviewed what Dr. Robinson wrote about learning the math facts using FLASHCARDS. In the next few paragraphs I will summarize the steps I have taken with a first year 'student', as well as quote from Dr. Robinson and Samuel Blumenfeld who are my teachers.Here are the steps I have taken with our 5/6 year old:
a) I gave him the first family of addition (the ones), had him demonstrate with concrete objects that he understood the concept of adding one, and then he memorized them in order, then in mixed order. (at this stage I had him read them orally as it helped him focus and remember the whole equation)

b) We set these aside and he went through the same steps with adding two. (Concrete, in order, in mixed order)

c) THEN, we put the ones and twos together in mixed order and he (on his own now) practiced till he could get all the answers without error.(as many days as needed)

d) We set these aside and he went through the same steps with adding three. By the way, I have him learn them up to 'plus 12' because he does NOT have trouble with the teens. You may want to keep below the teens for awhile if your child cannot pronounce, count through and conceptualize these higher numbers.

e) Now that the pile has gotten larger I only add 2 or 3 new addition facts at a time and he reviews the WHOLE pile, setting aside any that he got wrong or stuck on and practicing these separately until correct before  putting them away for the day.

f) Now that he is well practiced in 'doing' flashcards he only does them orally with me when he says he knows them all without error. (Like a test, because, as you may ask, "How do you know he really knows them?) I then add the new cards which he practices separately and then adds to the pile in random order.

g) He continues with ALL the cards each day. (This is the part I picked up in my review of Dr. Robinson's course of study and I had omitted with the older children, some still lack mastery as a result.) This review will avoid that problem of forgetting and build long-term memory. Because the majority are mastered he goes very quickly through most of the cards and only need stop and practice the ones in error.
Some additional points:
— He can do the cards each day in under 5 minutes IF he is not in the same room as me. When I am nearby he feels the need to complain!
— I think this is too early for written timed tests. (They are included in the test book of Saxon Math 54.) Right now the focus is on mental calculation and rote memorization. I include written facts from a standard 1st grade math book for now. This is optional, but I find it gives him opportunity to solve written problems independently, practice writing the numbers, and use concrete objects to reinforce the learning when needed.
h) It has been a number of weeks since our son began with his addition facts and thus far he has learned all the facts through the sevens.  Here are some things we have done in the last little while.
a)  I have thinned out the pile by taking out the facts he finds extremely easy  b) He no longer uses any math book exercises but does write out,  a number of times, any facts that he missed during  the first pass with the flashcards.  c) He now times himself as he goes through the cards and compares it to the previous days time.  Competing with himself  in this fashion made a positive difference in his attitude to his work.
QUOTATIONS from Dr. Robinson:
"The student must learn the basic arithmetic of addition, subtraction, multiplication, and division of small numbers by immediate, rote, non-thinking memory."

"As with all flash card systems, the best procedure is to place all incorrectly answered cards in a second pile. After the first pile is completed, the second pile is shuffled and answered with errors accumulating in a third pile, and so on. The flash card session is not complete until the student has answered every card correctly.."

"Arithmetic can be learned by the child almost entirely on his own with only occasional parental guidance. DO NOT (his emphasis) sit with the child as he learns his arithmetic flash cards. The mental dependency fostered in this way can be a significant impediment to later self-learning."

"He may wish to spend many hours figuring out the answers with sets of coins as he plods slowly through the flashcards. This is fine. It is acceptable for an entire year to pass during the learning and understanding of the arithmetic tables…..Flash cards are, of course, added gradually, with addition and subtraction first. (They) are, however, -boring. Even a patient child rebels against going through them day after day for better time and lower error rate. I have found one incentive that works well. …after the entire set of cards is being used (all addition, subtraction, multiplication, and division through 12's), on any day that his error rate or time (with the same error rate) is better than ever before, he is not required to do the cards the following day. After a day off, he tries daily for another record."

(Excerpts from the RC course-of-study.)
QUOTATIONS from Samuel Blumenfeld,
"At age 5 and 6 children can learn the arithmetic facts by rote. But before having the child memorize an arithmetic fact, first demonstrate it with concretes. For e.g., to demonstrate that 3 plus 4 equals 7, line up three pennies and four pennies and have the child count them to get the total. Then write the fact in numerals, 3 + 4 = 7, and tell the child that this is what he must memorize in order to be able to use this fact in the most convenient way. After you've demonstrated all of the addition and subtraction facts, then demonstrate the multiplication facts….After this laborious task, he will realize that the symbolic representation of 8 times 9 = 72 is a much easier and faster way..

Rote learning is the easiest form of learning. All it requires is repetition. The best way .. is to have the learner see the fact over and over again until it is indelibly imprinted on the mind. .. Flash the correct answer to the learner until he or she learns it cold and no longer has to "figure it out." (Excerpt from "Homeschooling – A Parents Guide To Teaching Children" by Samuel L. Blumenfeld)
As you can see, Dr. Robinson and Samuel Blumenfeld spell it out much the same. The one, but important, difference that Dr. Robinson adds is the element of SELF-teaching.
In closing I will add a thought (I think it also came from Blumenfeld's book, although I might be mistaken.) I read recently. "Learning the math facts is to mathematics as phonics is to reading."
---
About Writing
The only resource I have used up to this point is the following: 
Learning Grammar Through Writing
 by Sandra M. Bell and James I. Wheeler. It is a paperback book the size of a regular sheet of paper , 72 pages, and costs $8.95 through Amazon.com. All the rules are coded which makes it easy to reference on a child's paper. You can also get it used for $5.50 – 6.95 through
Educational Accents
.
To find out how to write a book report, to improve on stories, poem writing, letter writing , reports on a topic I bought a book entitled "Writing with Results" by JoAnne Moore with photocopy-able pages for the students. I still like it but haven't used it much as yet because of baby #6, a do first, ask later 3 year old and a 5 year old who I am teaching to read (and loving it).
Also, my writers are plugging along very admirably without me. Reading great books is in itself an excellent model for all kinds of writing.  Be sure to read Ruth Beechick's booklet that endorses this method, "A Strong Start in Language".
Another helpful resource for children who are not "natural spellers" is A Spelling Dictionary for Beginning Writers by Gregory Hurray.
---
For Dads: Lots of Preschoolers – What to do
From Arnold Jagt: I am interjecting a note here as a husband to address fathers of lots of young children.  You wife is at a very taxing stage of life.  Having children takes a lot out of a body all by itself.  Breast feeding is quite taxing as a woman's body is doing double duty of feeding itself and producing the best food possible for a baby.  Taking care of young kids is a full time job all on its own.  In many cases, running a home, cooking, cleaning, and shopping for supplies (lets forget trying to do church/community service) and meeting your needs is a big enough job as well.  Put them all together and add on homeschooling and what we have is a recipe for the destruction of the health of a mother.
Super-moms are able to juggle everything for a time but its like having a boat loaded down to the point where just a good ripple will swamp the whole thing or just a bit of rocking of the boat will cause it to capsize.  Mom's health will go down the tubes until something has to give: the marriage, homeschooling, sometimes life itself.  Not good. There is nothing wrong with having lots of children.  It is a blessing and we thank God for answering our prayers and giving these gifts. 
There is nothing more precious than our children – they represent the future and are the bulding blocks of God's kingdom.
So what to do?
Your wife simply needs help.  It may be an older son or daughter, a mother or mother-in-law, a hired nanny, a volunteer mother's helper, or a friend.  She needs time to recover from giving birth, to rest and get adequate sleep.  She needs to eat right – especially while breast-feeding and while pregnant.  She needs someone to do the laundry once in a while.  Look to local homeschool groups, family, and sometimes even your church can be helpful.  Set up automatic bill-paying if she now pays the bills.
Most of the solutions involve cooperation and communication with other people.  For more talk to me personally.
Father of Six,
Arnold Jagt
---
For Moms: Lots of Preschoolers, What to do
In response to a letter from Kelly:
Dear Kelly,
I apologize for the delay in my response.  But, I hadn't forgotten your letter.
You are at the most demanding stage of a woman's life..  Having youngsters and bearing children calls for a great deal of physical stamina and your focus has to first of all be on their training and physical care. (Along with taking care and/or being cared for yourself.)   Academic education is just a small part of this task.   Homeschooling is first of all about childrearing in the home.  And, in our society we are often functioning in a state of deficiency, not having the adequate support around us and our children.  By this I mean extended family who are both God-fearing and within arms reach.  Those who are there to physically care for Mommy especially when childbearing and lactating, and who have the experience and wisdom to teach her how to "respect her husband and to love her children"…by love meaning lay down the law according to God's Word.
Our husbands are not women.  They cannot adequately fill the role of other women in a woman's life.   Many homes deal with this frustration constantly, I know we did….and many men have been quite effeminized.    But they must be about the task of providing and protecting their family and homestead and 'taking dominion' in whatever realm they are called and we want that for them.  We do want them to live with understanding with us…and be as a shepherd who husbands his flock.  We need close Christian community in our lives, ideally from family, and this intimacy is often lacking … and this lack is most felt when we are caring and bearing young children.
Well, this all to say…you are not alone in the feeling overwhelmed and how do I juggle all that is required of me?!
I encourage you to keep the child TRAINING focus. Start with the basics…make a list of them and their rewards or consequences  (e.g. eating with thanksgiving…or the food is removed/or portion or the objectional food increased;  .no yelling in the house…or you sit on a chair quietly for 5-10 minutes following;  physical attack…corporal punishment etc).    Keeping order in the home in all these other ways WILL carry over to a body who is more able and willing to sit and study and learn. (for e.g. They already know they they are not to be yelling…the same applies to study hours. They already know that tantrums get spanks…the same goes about schoolwork.   When our youngest, of 6, is disruptive during study hours she is removed to work alone in a less favourable place, just as I would remove her or any disruptive child from the dining room to eat alone.
Academics may have to wait on training sessions.  I know Dr. Robinson advised parents to start with discipline in the home…without it you won't get far in the academics.  Focus on this when they are young.  Make the older ones who are studying aware that your training of the younger ones is a priority; they must wait, help Mom if needed or go on with their studies without your help until you are available.
I believe the Robinsons, even without the Mom, functioned more ideally academically because they took all the schoolwork out of the home environment to an outbuilding where Daddy was also available to sit at his desk and write while the children studied.  When the youngest was a baby they took turns by the hour to care for him outside of the school building.   Most of us don't have that available to us, we are doing everything  within the same 4 walls, along with being pregnant and overtired, and didn't have Daddies authoritative voice to help us either.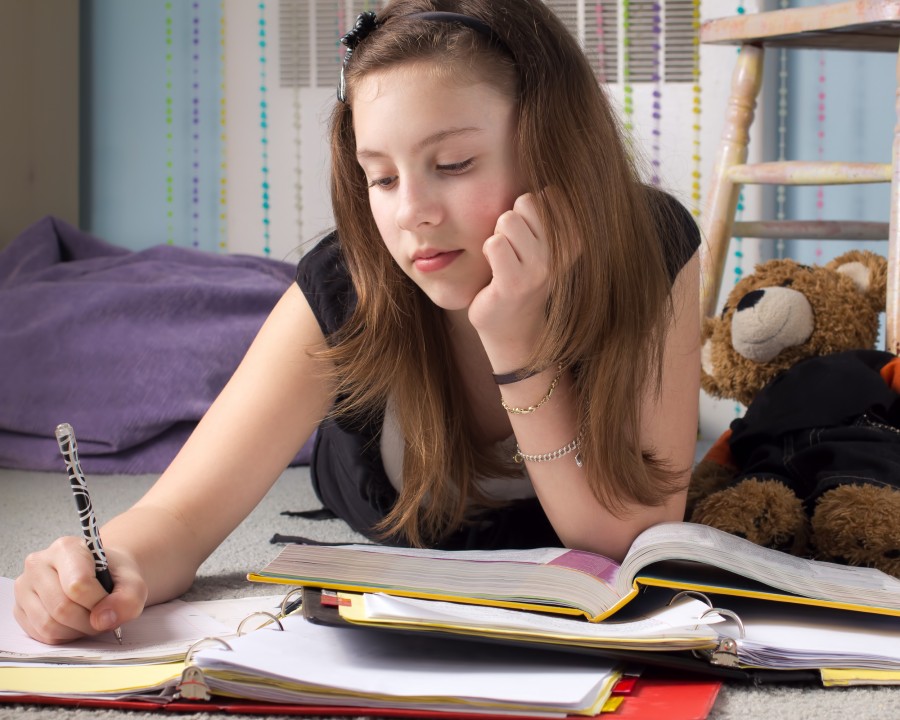 When we were in your position we lived in a 2 bedroom townhouse and would soon move to our first house with these 5 youngsters and have baby 6 – it was overwhelming.  But believe me, if all you can do is keep the older ones at their math studies and then have reading time, everyone is reading or being read to from excellent books (something that can be done sitting on the couch while nursing an infant, keep a pile nearby at all times, I know that is when I taught one of ours to read)  it will still go well for your children.  When you have achieved more order in your environment then approach the 'missing' tasks again, having the older children advance into vocabulary and writing.   But don't try to do it all now – like I said, keep child training as your primary focus.   
Our oldest is now nearing 18 and I know he spent much of his early academics doing his math, reading and helping his younger siblings. (Last year he spent one year in a small Christian boy's school, came out with all A's except for chemistry and Spanish and won a $200. award for something he wrote) I remember that I didn't feel we really got under way until we moved into that first house and were able to set up the dining area as a separate schoolroom, he was nearing 10 years of age!
Some practical pointers:
1) as mentioned above,  keep a basket of good books by the couch, as well as alphabet cards and such for teaching
2) have a basket of activities for your 2 youngest that are just for quiet time . the Rod and Staff Company has great activity books and such for 3 and 4 year olds although I know some little boys don't do well with paperwork but could have other sorts of things
3) solicit and use the elder 2 for helping in the home and attending to younger children at regular/expected times
4) rotate toys so they keep their attention, keep them in a closet out of sight in between times.
5) use a playpen
6) make a list of easy, healthy mini meals that the older children can oversee
7) let them play and take the opportunity to rest
8) set a timer for yourself, to check on a student, "I will be back in 15 minutes"
Boys can be especially challenging for keeping to their studies.  I can't say I have any easy fix answers.  My friend has 5 young boys and 2 daughters in a small home.  They give them math, lots of books and lots of chores and fresh air and exercise.
Well, maybe I carried on more then needed here.
Hopefully something of what I said will be of help and encouragement,
Sincerely,
Ann Jagt